Main content starts here, tab to start navigating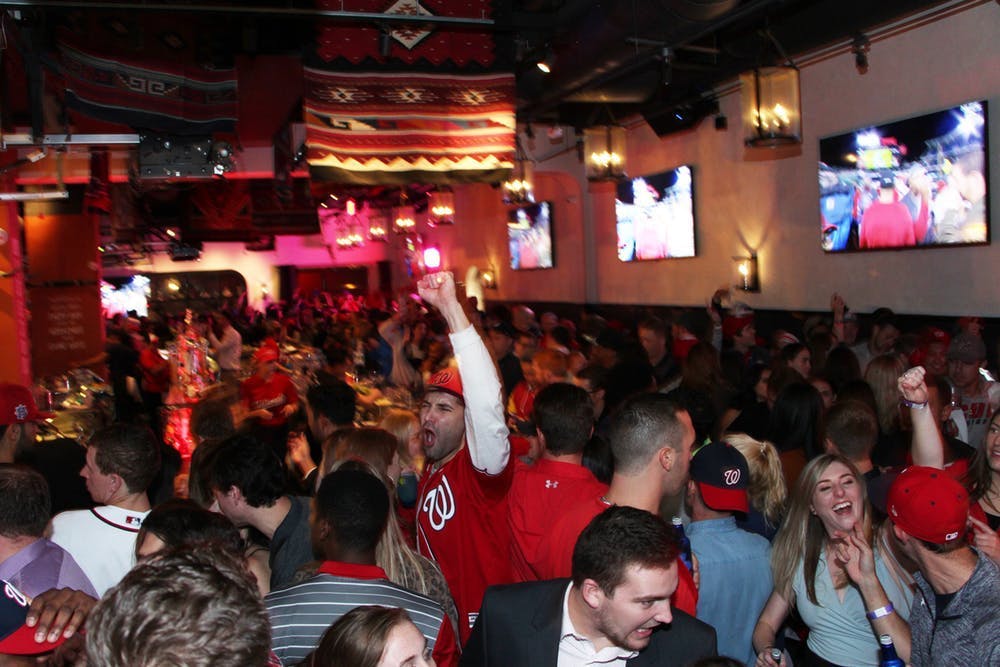 Mission Group develops, owns and operates iconic and leading high volume bar and restaurant concepts.

The History

The company was founded in 2014 by Fritz Brogan and Reed Landry, young professionals and partners in two Georgetown bars, with big hospitality dreams. One day while walking in Dupont Circle, they discovered a defunct nightclub in a beautiful old building. Its high ceilings, warren of rooms and unique architecture reminded them of a Mexican hacienda. After a large renovation, Mission was born, offering tasty margaritas, Tex-Mex comfort foods and top notch customer service. The two wanted a business model that was all-encompassing and welcoming to all- great for happy hour, brunch, dinner, private events of all kinds and a vibrant bar atmosphere with a late night focus. Mission Dupont provided the foundation for the company's expansion and under the leadership of Chief Operating Officer Stefan Vasilis, the company has grown to six venues.

The Focus

Our success stems from a laser focus on providing top-notch atmosphere, energy, service and exceptional food and drinks. Our motto is that "it's more fun to eat in a bar than to drink in a restaurant" and we design our spaces to foster a bustling bar scene, comfortable dining and versatile private event spaces that can accommodate groups of all sizes. We refuse to believe that a restaurant can only have one purpose. Our spaces are created to be welcoming for brunch, happy hour, dinner and private events.

The bar is the heart of our operation. All of our spaces have at least two bar areas, with many having three or four. We believe that a bustling bar scene creates an atmosphere that brings people together. For those looking for late night revelry, we strive to provide a vibrant late night atmosphere with top-notch DJs but without the cover charges, bottle service or fake exclusivity of nightclubs.

Secret Sauce

The secret sauce behind Mission Group's success is the outstanding team of employees who make everything happen. The company prides itself on cultivating and supporting its team. Mission Group's executives and managers- regardless of seniority- are trained not to manage the team beneath them but to be a resource to help those team members succeed in any and every way possible. Managers don't hide in the office- you'll often have the owners and senior management working the floor and helping do whatever it takes. Most of the company's senior managers have risen within the company, which shows the dedication to supporting the team.

The Future

Mission Group is rapidly expanding in the Washington D.C. market and beyond. focusing on opening versatile spaces that are conducive to a lively bar atmosphere with a variety of private event spaces and first-rate rooftops and patios. The company is also focused on expanding its real estate holdings by becoming equity partners in the buildings and projects they are involved with.