Main content starts here, tab to start navigating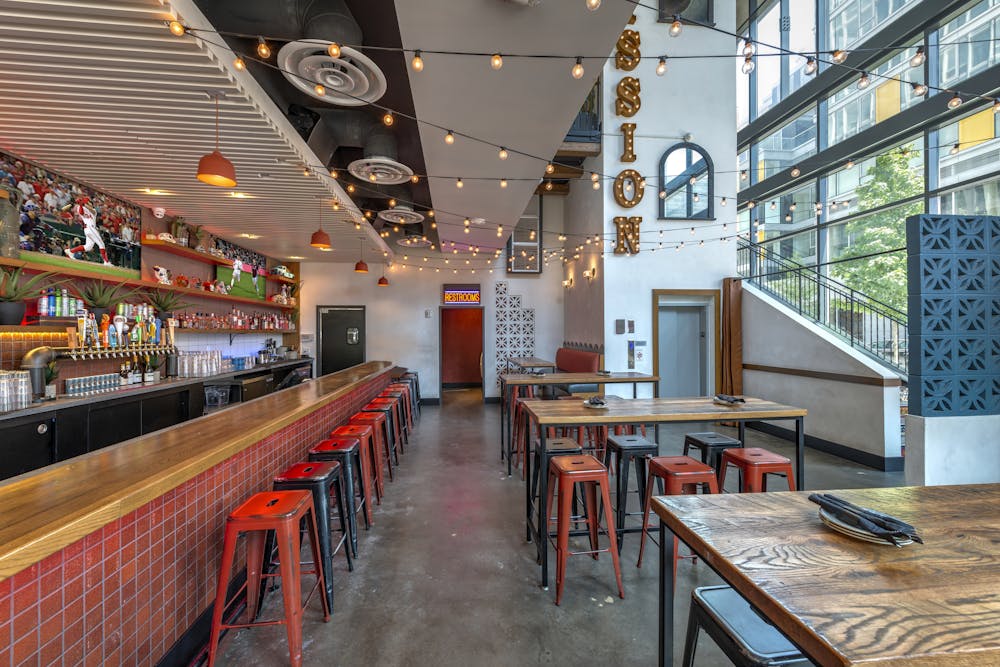 About Us
Mission Group is a hospitality company that develops, owns and operates leading high volume bar and restaurant concepts in the Washington D.C. area We live by the adage that "it's more fun to eat in a bar than to drink in a restaurant." We design our spaces to foster a bustling bar scene, comfortable dining and versatile private event spaces that can accommodate groups of all sizes. We refuse to believe that a restaurant can only have one purpose. Our spaces are created to be welcoming for brunch, happy hour, dinner and private events. We also believe in providing a vibrant late night atmosphere for those seeking the best of DC nightlife.
The company was founded In 2014 by Fritz Brogan and Reed Landry, young professionals and partners in two Georgetown bars. One day while walking in Dupont Circle, they discovered a lounge going out of business in a beautiful old building. Its high ceilings, warren of rooms and unique architecture reminded them of a Mexican hacienda. After a lengthy renovation, Mission Dupont was born, offering tasty margaritas, Mexican comfort foods and top notch customer service. The two envisioned a business model that was all-encompassing and welcoming to all -- great for happy hour, brunch, dinner, private events of all kinds and a lively bar atmosphere with a late night focus. A large part of the focus was on offering private event spaces with no rental fees and making it as easy as possible to host events, whether it be a casual birthday party for 20 or a corporate event for 200. Four years later, Mission Dupont is one of DC's most popular Mexican restaurants and has hosted events for thousands of groups.
In 2016, a five story restaurant and lounge at the intersection of 14th and U Streets came on the market. The building had serious design and structural flaws and the five stories scared away many other restaurant groups. Fritz and Reed saw through the short term issues and recognized the long term potential to create a dynamic and unique concept with five bar areas and one of the city's only retractable glass roofs. After a lengthy redesign and renovation Hawthorne was born. It quickly became one of the city's premier nightlife destinations, while also offering a popular bottomless brunch, delicious food items and happy hour. Hawthorne prides itself on offering a busy late night atmosphere with top-notch DJs without the cover charges, bottle service or fake exclusivity of nightclubs. Similar to Mission, private events are a major part of the Hawthorne business model -- hundreds of groups have hosted birthdays, fundraisers, game watches and other types of events.
In July 2018, Mission Group opened Mission Navy Yard, a 12,000 square foot bar and restaurant overlooking the main entrance to Nationals Stadium. Spread out over two floors, the space includes four bar areas, multiple outdoor decks and patios, private event and dining spaces and DC's best tacos and margaritas on draft. At 150 feet, the main bar at Mission Navy Yard is the longest bar in Washington D.C
Mission Group is expanding rapidly in 2019, focusing on opening versatile spaces that are conducive to a lively bar atmosphere, private events and feature unique outdoor areas.
Mission Group is focused on expanding- please stay in touch for updates-- https://www.missiongroupdc.com/careers/